How much do I pay for a short distance movers near me.
Moving is a stressful time, whether you are moving across the country or moving a short distance. There is a lot to take in consideration. This article is to assure you not to be stress on looking for a short distance movers near me in Massachusetts and Rhode Island. One of the best way to estimated your short distance move is to request accurate free estimation from 2 or 3 short distance movers near you in Massachusetts or Rhode Island. This is the most effective way to estimated your short distance move because every moving company in Massachusetts or Rhode Island has different parameters that affect their final price differently. For example EasygoMover of Attleboro charge a flat rate that help the customer to remain in peace while the move is going on compare to hourly rate.
Still, if you wish to know the average cost to hire a short distance movers near you or moving locally as a reference. This article provide you the main things you should be aware of.
Short distance movers usually charge their customers by the hour which basically mean all of a sudden the time factor becomes the more important than ever.
In Massachusetts the cost to hire a short distance movers is $70 per mover per hour however this cost is subject to change at anytime and will be vary on the time of the year or level of professionalism of the short distance movers you want to hire.
You may be charged a travel fee that is 1 extra hour of work. The travel fee is consider as a compensation for the time the movers need to reach your home.
( Not every short distance movers charge travel fees)
The more stuff you have in your home, including large or bulky furniture that will require extra efforts, can affect your price the more time will need to complete the move. Every extra service your request from the movers will add an extra time to the accomplishment of the job i don't want to be exaggerate with too much details or extra charge but as you know the more time is the more money when short distance movers charged hourly rate.
A short distance movers in Massachusetts roughly charge from $110 to $190 to move a studio or one bedroom apartment with 2 movers, 3 to 4 hours will be charge.
How to find the best short distance movers near me.
If you really want to make sure you hire the right or best short distance movers near you! Please follow these recommendations below and you will be guarantee a smooth local move with any major problems.
Request quotes from at least 2,3 short distance movers near you, compare prices, availability and professionalism of course.
Do not hire local movers on a random principle or just because the mover said they are good movers, you want to make sure your choice going to base on facts: Read reviews and testimonials regarding their services, make sure they reputable local movers, don't pay for the move in advance. Most reputable short distance movers are taking the payment while or at the end of the job.
It's not require but a lot's of moving companies are

BBB accredited

. Read verified customers reviews and take note if any complaints filed.
Before taking the final decision to hire your short distance movers near you. Ask families and friends if they live in the same town as you for recommendations, ask colleagues, neighbors if they can give you any positive or negative feedback about the moving company you want to hire.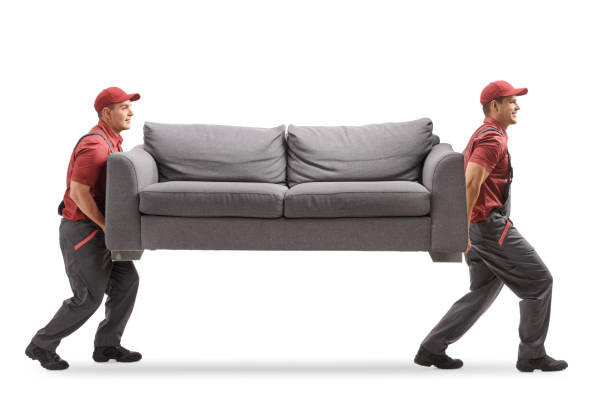 Flat rate price.
Moving companies everywhere take a lot's of advantage on hourly rate and i understand sometimes it works better for the customer many factors can affects your move.
What customer need to be careful when a short distance moving charge an hourly is sometimes what i thought would a 2 hours of move including the drive time 5 minutes turned into an expenses 5 hours disaster. Esperando Fleurine the CEO and founder of EasygoMover moving company explained since he opted to run his company "Flat rate peace of mind " he never stop to grown and get hundred of 5 stars. The process seamless and efficient.
Moving experts recognized that customers like to know the price upfront since it help for budgeting. Flat rate peace help the customers to stress less, and will protect your items because movers aren't rushing. They will also take time to wrap every peace of your furniture. Flat rate make a lot of sense also when you move a large house or condo.
Flat rate @ peace of mind that EasygoMover provide to customers in Massachusetts and Rhode Island also help customers in the area where there is a lot's of traffic specially in the big cities like Boston, Providence ect..
by all mean always check reputation on whoever the company you hire!
Follow us on social media: